Tribute to car crash victim Rene Foster, 101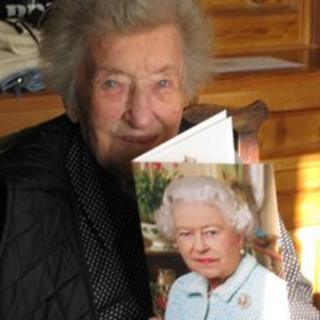 The family of a 101-year-old woman from Kendal who died in a road crash has paid tribute to her "generous spirit".
Rene Foster was killed when the car she was a passenger in collided with a coach on 19 June on the A592 at Kirkstone Pass, near Windermere.
Ms Foster, who had lived in Hong Kong and Bermuda during her long career as a civil servant, was described as having a "zest for life" by her family.
The 57-year-old driver of the Fiat Picanto and coach driver were unhurt.
Ms Foster was originally from Plumstead in London. She became a civil servant in 1932 as a typist for the Air Ministry then later transferred to the MoD as a higher executive officer.
'Varied life'
A statement from her family said: "Rene was a retired civil servant - retired for nearly as long as she had worked, having reached 101 years of age.
"As the daughter of a serving officer she spent periods of time in both Hong Kong and Bermuda and one of her first jobs at the age of 16 was as a typist was with a Danish import firm in Hong Kong.
"Rene always expressed surprise that she should end her days 'in the north' being such a confirmed 'southerner' but she adapted very well.
"She had a fantastically varied life and had a strength of character, generosity of spirit combined with a bright and witty outlook."