Mary Robinson bids for police role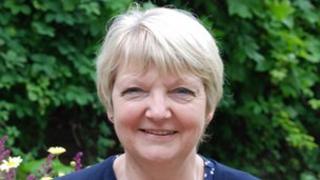 A councillor has announced plans to run as an independent candidate to become Police and Crime Commissioner for Cumbria.
Mary Robinson, who is deputy leader of Eden District Council and is a Cumbria county councillor, will stand in the November elections.
The first Police and Crime Commissioners will be elected in the 41 force areas in England and Wales.
The commissioners will respond to the needs of the communities they cover.
Richard Rhodes, chairman of Cumbrian Probation Trust, has been chosen as the Conservative candidate in Cumbria and Labour has chosen Patrick Leonard, a director of a Carlisle housing association.
It is likely that the Liberal Democrats will choose South Lakeland Councillor Pru Jupe as their candidate.