Future hopes for Siddick Ponds wildlife habitat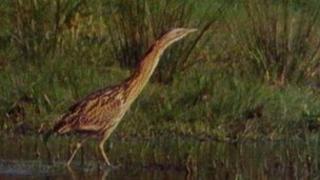 Wildlife experts have said they are confident a Cumbrian wetland habitat will be restored to its former glory after a project to improve water flow.
There had been concerns about food levels and birds not returning during the winter to Siddick Ponds in west Cumbria.
Natural England, the Environment Agency and Friends of Siddick Ponds came up with the idea of a tidal sluice gate.
They said it would help to attract wildlife to the area.
The area is a Site of Special Scientific Interest and features large reedbeds and open water.
Bart Donato, from Natural England, said: "The combination of works on the SSSI and the sluice along with the strength of the local community will ensure that a site that hosted five bitterns last winter and booming bitterns this spring will continue on the restoration path.
"The summer will see an influx of migratory birds travelling north from Africa."