Carlisle care worker Donna Sams jailed for patient thefts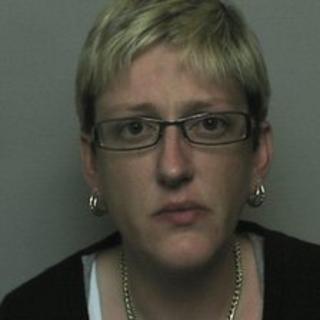 A care worker who stole from elderly patients she was paid to care for has been jailed.
Donna Sams, 31, of Greystone Road, Carlisle worked for Bluebird Care Agency, based in the city.
Sams was ordered to serve 20 months after pleaded guilty at Carlisle Crown Court to ten charges of theft, stealing cash totalling £3,940 from six people.
The court heard Sams stole from vulnerable people who would be "unaware or too confused" to report the crimes.
Det Con Carolyn Willacy, the investigating officer in the case, said: "This was a particularly difficult investigation as Sams deliberately targeted her victims by choosing the most vulnerable in our society.
"She manipulated and deceived her employers and colleagues as well as those she was paid to care for. The court heard that Sams used the stolen money to purchase flights to New Zealand with a luxury stopover in Sydney, Australia."