Skate park memorial for bus crash teen Kieran Goulding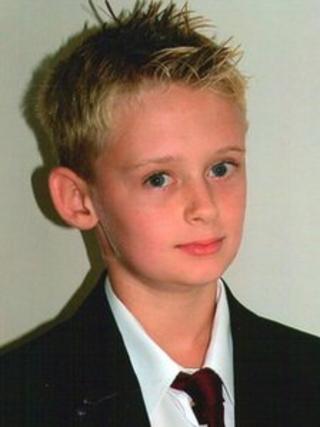 The mother of a boy killed in a school bus crash near Keswick is setting up a lasting memorial in his name.
Kieran Goulding, 15, died in the crash on the A66 in 2010 along with Keswick School fellow-pupil Chloe Walker.
Tracey Nicholson has enlisted the support of Copeland Borough Council in her bid to have a BMX and skate park built for young people in the town.
A number of initiatives have been organised to raise funds for the facility which will be named Kie Park.
Ms Nicholson said: "Kieran had a massive passion for his bikes and as I got more of his friends onboard and people in Whitehaven they said they wanted a concrete park.
"But it won't be my park or Kieran's, but everybody's. Kieran would have been chuffed to bits."
About £10,000 has been raised towards the scheme and land on the outskirts of Whitehaven has been earmarked for the park.
Kieran and Chloe died when the school bus they were travelling in was hit by a car driven by Patrick Short, 68, who also died.
An inquest later recorded three verdicts of accidental death.