Carlisle woman falsely claimed £38,489 of benefits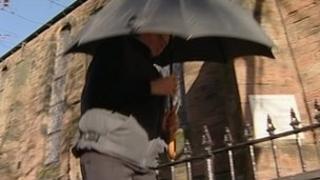 A Carlisle woman has admitted two counts of falsely claiming a total of £38,489 of disability benefits.
Roberta Packman, 58, from Albyfield South, Cumrew, near Penrith made false claims over five years.
She claimed both Severe Disability Premium Income Support and Disability Living Allowance from 2006 to 2011.
Packman was accused of failing to notify the Department of Work and Pensions that her circumstances had changed.
She claimed she was unable to walk unaided and was in continuous pain, but she was filmed by DWP investigators playing golf and carrying heavy golfing equipment.
Her case was adjourned and she will be sentenced on 10 December.
Carlisle Crown Court's Recorder, Kevin Grice, said that Packman is likely to face a custodial sentence.