Windermere pollution fear over detergents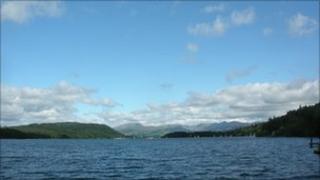 People living around the largest natural lake in England have been asked to check their choice of detergent.
There are fears some of the 15,000 homes and businesses around Windermere in Cumbria could be using cleaning products containing phosphates.
If they make their way into the lake they act as fertilisers, encouraging the growth of algae, causing problems for other plants and animal life.
The initiative is part of the Windermere Reflections project.
The Heritage Lottery funded-scheme aims to boost the popular Lake District tourist attraction.