Drivers in Cumbria suffer snow delays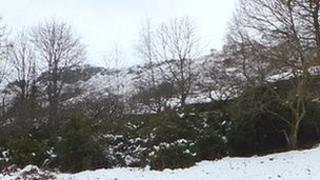 Heavy snowfall has caused travel disruption around Cumbria with police advising motorists not to travel unless they have to.
Up to 15cm (6in) of snow has fallen across parts of northern England since Friday afternoon.
Police were called to reports of motorists stuck in snow on the A590 at Lindale and on the A592 by the side of Windermere.
The Bay Search and Rescue team has been helping to get vehicles moving.
Temperatures will steadily rise to an average of 4C later before reaching more than 10C in the south on Sunday followed by wet and windy weather next week, forecasters said.