Windermere volunteers sought to improve water quality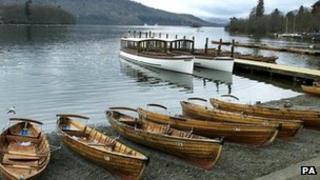 Volunteers are being sought to help improve the water quality of the largest natural lake in England.
The project needs conservationists to help restore water quality in Windermere and raise awareness of the issues affecting the lake.
Work will include river restoration, peat soil stabilisation and woodland planting.
The project will be run by Windermere Reflections, a Heritage Lottery funded partnership programme.