Barrow recycling plant turns waste into fuel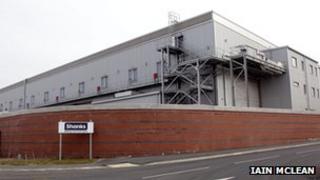 A new recycling plant which will give waste a "second life" has opened in south Cumbria.
The treatment facility in Barrow turns household waste into solid fuel that can provide an alternative source of energy to traditional fossil fuels.
Capable of processing 75,000 tonnes a year, it will also reduce the council's reliance on landfill sites.
The plant at the Sowerby Woods industrial estate has created 15 jobs, in addition to 50 during construction.
Councillor Norman Clarkson, chairman of Cumbria County Council, said: "We are changing waste from being something that was previously just buried and disposed of, into a resource which has value and saves us using other fossil fuels.
"In short, we are giving waste a second life and being cleaner, greener and more cost-effective."