Backbarrow boundary stone reinstated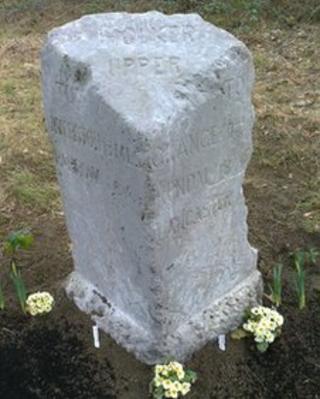 A Cumbrian boundary stone has been reinstated after it was found hidden beneath mud alongside the A590 at Backbarrow.
The marker, originally laid between 1830 and 1850, signals the boundary of Holker Upper parish.
It shows the direction and distance to Ulverston, Barrow, Grange, Kendal and Lancaster.
A local historian assisted the Highways Agency in pinpointing its original location.
The stone was found by retired volunteer Tony Emmerton.
Mr Emmerton said: "The stone is an integral part of our history and it is good to see it back where it belongs."