Cumbria council boss Jill Stannard goes before shake-up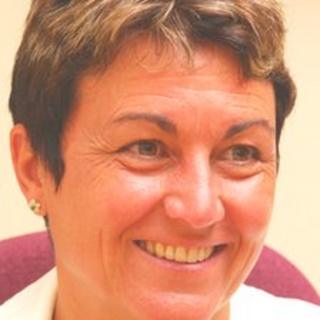 A council chief executive is taking early retirement to make way for a management shake-up to save money.
Cumbria County Council boss Jill Stannard, 55, is leaving her £170,000-a-year post next month ahead of a restructure where top jobs could go.
In the past three years the council's budget has been reduced by £88m and it must save a further £50m by 2016.
Whoever is appointed in the interim role of chief executive will be getting a lower salary, a council source said.
A council statement said: "The decision relates to a series of service reviews being commissioned by the chief executive to develop options for reshaping the council, ready for consideration by the new political administration following the county council elections on 2 May 2013.
'Difficult times'
"One of the reviews relates to the need for a senior management restructure and, in this context, Jill Stannard has considered her own position and has applied for early retirement in the interest of service efficiency.
"The timing of her early retirement will coincide with a newly elected council starting a new four-year term and shaping its new senior management structure in the most effective and efficient way."
Conservative council leader Eddie Martin said Ms Stannard had worked "tirelessly" for the people of Cumbria as well as overseeing the recovery of the county from the 2009 floods.
Liberal Democrat leader Ian Stewart said: "I want to thank Jill for her contribution in leading Cumbria through difficult times and I wish her well for her retirement."
Ms Stannard joined the council in 2005 as the corporate director for adult services and has 23 years' experience working in adult social care.