Kelly Webster and Lauren Thornton killed on Windermere by generator fumes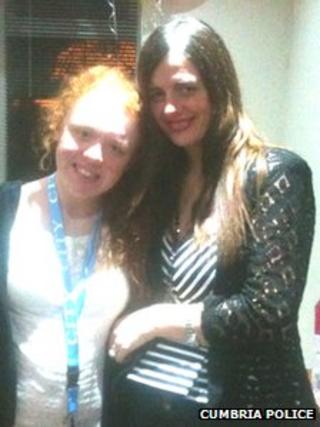 A mother and daughter who died after falling ill on a boat on Windermere in the Lake District were killed by generator fumes, an inquiry has found.
Kelly Webster, 36, and Lauren Thornton, 10, of Leyland, Lancashire, were found suffering from breathing difficulties on the boat on 1 April.
They were taken to hospital, where they later died.
A Marine Accident Investigation Branch report found fumes from a detached generator filled the boat.
Ms Webster's partner Matthew Eteson, 39, also from Leyland, was taken to hospital suffering from carbon monoxide poisoning but was later released.
The investigation found a portable petrol-driven generator had been installed to supply power to the boat.
The generator had been fitted with an improvised exhaust and silencer system which had become detached, it said.
This caused the generator's exhaust fumes to fill the engine bay and spread into the cabin at the rear of the vessel, where the mother and daughter were sleeping.
The boat's carbon monoxide sensor system did not activate because it was not connected to a power supply, the investigation found.