Heinz to axe 45 jobs in Kendal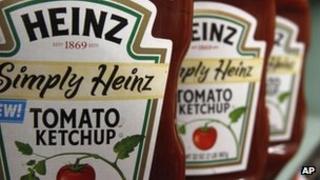 About 45 jobs are expected to be cut at the Heinz factory in Cumbria.
The company said production and management jobs in Kendal, that makes some of the infant milk intended for China, will be moved to New Zealand.
It said it regretted the decision and that the site will focus on producing goods for the Europe and UK market.
Alan McGuckin, Unite union regional organiser, said the announcement was "devastating" and is seeking urgent meetings with the company.
He added: "The consultation will start on Tuesday but until we get there, we're there to support those who are shocked by the announcement and ensure there is a sustainable future for the factory going forward."
Tim Farron, Lib Dem MP for Westmorland and Lonsdale, said: "Two-million pounds was invested in the site two years ago and what we have now is redundant kit.
"Those jobs can be potentially saved or at least reinstated quickly if we bring in other lines for European markets for example.
"We will fight vociferously for every single job."
The site currently employs 170 staff.