Barrow's new police station will 'evoke civic pride'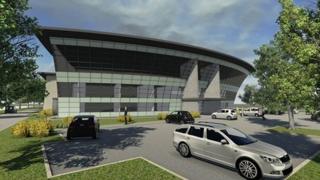 The design of a new police station in south Cumbria will "evoke civic pride", Cumbria Police has said.
Plans have been unveiled for the £8.5m facility in Barrow, which will replace a building which is no longer fit for purpose.
Cumbria Police has to make savings of £20m by 2014, but said the new station's long term benefits would repay the initial investment.
It is hoped it will be fully operational by 2015.
Assistant Chief Constable Jerry Graham said: "The new facilities at Andrews Way will maintain our presence in Barrow.
"The building will evoke civic pride and inspire confidence in those who see and use it.
"The good design is much more than just façades and finishes.
"It is pleasant to look at but will also work well and stand the test of time."