Barrow Island primary school's £3.5m revamp complete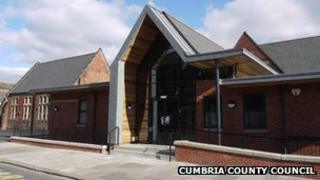 A £3.5m refurbishment at a primary school in Cumbria has been completed.
Barrow Island Primary School on Trinity Street, has had a new roof, floors, lighting and heating installed to modernise the interior of the Victorian building.
The development is part of £12.8m of investment in three schools in Barrow, including St George's C of E and Vickerstown.
Head teacher Janet Dixon, said everyone was excited about the improvements.