Rose-Marie Valente death: Man jailed for careless driving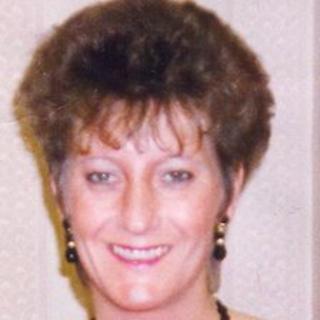 A man who ran over his partner on a farm track in Cumbria, but was so drunk he did not realise it, has been jailed.
John Trevor Dent, 49, found Rose-Marie Valente's body on Black Bull Lane near his parents' farm at Swindale Grange, Brough in February last year.
He called police not realising he had killed the 49-year-old the night before.
At Carlisle Crown Court he admitted he had killed her and was sentenced to six years in prison.
He was also banned from driving for three years.
Ms Valente, a mother-of-five from Bingley, West Yorkshire had been in a relationship with Dent for about 10 years.
He pleaded guilty to a charge of causing her death by careless driving while he was over the legal drink-driving limit.
In a statement submitted to the court he said that, because of the amount he had drunk, he had no memory of the incidents that led to his partner's death, though he now accepted that all the evidence pointed to him being responsible.
The court was told it seemed the accident happened when Dent went out to look for Ms Valente in the middle of the night after she failed to return from the local pub where they had spent the evening.
Judge Paul Batty QC called it "an appalling human tragedy" for all concerned.