Carlisle Railway Station lift fire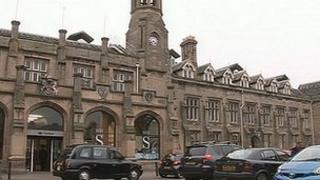 A fire broke out in a lift at Carlisle railway station.
About 200 passengers and staff were forced to leave the station when the blaze erupted at about 13:40 BST, the cause of which is the subject of an investigation.
Fire crews from Carlisle attended, but the blaze in a lift on platform three was put out by members of station staff.
Passengers have been warned to expect some delays to services.