Kendal Calling Superman gathering breaks world record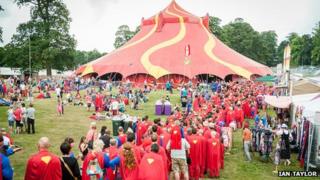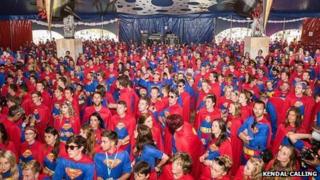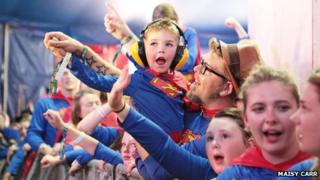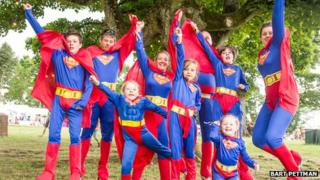 The world record for the largest gathering of people dressed as Superman has been broken by festival-goers in Cumbria.
The Guinness World Record, which saw 867 people dressed in Superman costumes, was set at Kendal Calling in Lowther Deer Park on Saturday.
The previous record of 566 was set by Sears Holdings Corporation in Chicago, Illinois, USA on 5 June.
The attempt was held to raise money for charity Help For Heroes.
Kendal Calling, which was held over three days, featured bands including Primal Scream, Basement Jaxx and The Charlatans.
The independent music festival was launched in 2006.
Ben Robinson, director of Kendal Calling, said: "We have had some moments to remember for a lifetime at the festival this weekend and seeing hundreds of supermen from three-years-old to 70 was simply amazing."