Cumbria roads damaged in 2009 floods get £7m boost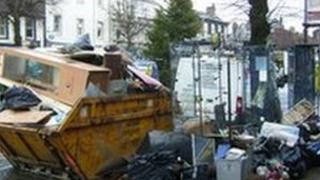 A further £7m has been allocated by the government to repair roads in Cumbria damaged by the 2009 floods.
The money is from the Department for Transport, which has already given Cumbria County Council £18m to fix roads since the floods.
The council will use the funds to enhance drainage and repair culverts, footways and bridges.
Final repairs will be done on Main Street in Cockermouth - one of the worst hit towns.
In the November 2009 deluge, a month's rain fell in 24 hours and more than 200 people were rescued from their homes by helicopter or lifeboat.
Transport secretary Patrick McLoughlin said: "The flooding that Cumbria encountered in 2009 devastated many roads and I know how important it is for the people in the area for the repairs to happen."
Earlier this year, Cockermouth got the UK's first self-closing flood barriers.