Ennerdale community centre for residents and walkers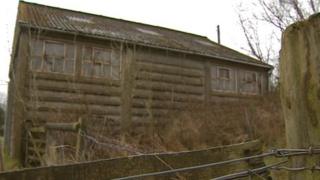 A new community centre aims to provide employment opportunities in a remote Cumbria village and also benefit walkers on the Coast to Coast route.
Ennerdale has a small primary school, but no shop, post office, GP surgery, or regular bus service.
A residents' group has secured Big Lottery funding of £478,000 for the community centre.
It will include a cafe, shop, and space to host a range of activities, as well as provide employment.
Activities will including an after school-club, arts and craft classes, Citizens Advice Bureau advice sessions, library, film and history clubs, sport and exercise classes.
Peter Maher, from the Ennerdale Hub said: "What we call rural decline is actually about the loss of facilities, a loss of gathering places.
"So having something like this, which will have space for community activity, a small cafe people can use, and a shop where they can buy all sorts of things, is a good reason for getting up and getting out, and meeting people and having conversations."