Cumbria County Council approves town parking charges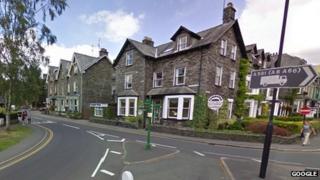 Plans to introduce on-street parking charges across Cumbria have been approved by Cumbria County Council's cabinet.
The locations are Carlisle, Penrith, Kendal, Barrow, Workington, Whitehaven, Maryport, Keswick, Cockermouth, Windermere and Bowness and Ambleside.
The charges have been opposed by many local businesses, who argue it will damage their sales.
But the council said the impact would not be as bad as people feared.
Plans to introduce parking meters on shopping streets and in some residential areas was approved by the council as part of its 2014-15 budget in February.
The cabinet has now approved the plans, despite strong opposition.
'Detrimental effect'
People in Ambleside organised a petition opposing the scheme, attracting 832 signatures, and businesses across the county have spoken out against the proposal.
But the council says the move is necessary to recoup the costs of enforcing parking regulations.
Kelvin Dixon, chair of Penrith's business improvement district, said: "The ability to stop in a market town, go and pick something up from the corner shop, is vital.
"If we lose that altogether, then you are playing into the hands of the bigger stores and the supermarkets that all conveniently have free car parking."
Councillor Keith Little, the council's cabinet member for highways and transport, said: "Not everything can be got in a supermarket.
"You can't buy ranges of clothes or do business with solicitors so I think this is not going to be the detrimental effect on business that we're hearing at the moment."