Blencathra sale: Locals submit bid to buy mountain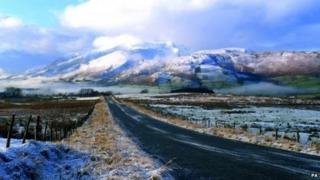 A community group has submitted its bid to purchase a Lake District mountain.
Blencathra was put on the market by Hugh Lowther, the Earl of Lonsdale, for £1.7m in May to help pay off an inheritance tax bill of £9m.
The deadline was noon, and the Friends of Blencathra is celebrating its submission with an organised walk from Keswick to Threlkeld.
Walkers, mountain bikers, farmers and other users or admirers of the mountain are taking part.