Cumbria council gritters treat melting roads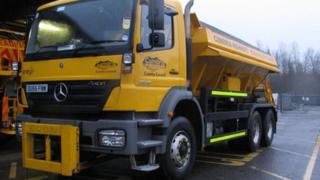 Gritters have been sent out to treat roads in Cumbria that have melted in soaring temperatures.
The county council fleet has been spreading crushed rocks on surfaces that have become sticky and viscous.
The fine dust creates a non-stick layer, protecting both the road and car tyres from damage.
A council spokesman said: "It's a bit like rolling dough, you have to flour the surface first in order for the dough to stop sticking."