Cumbria Police job losses 'inevitable' as force faces £10m cuts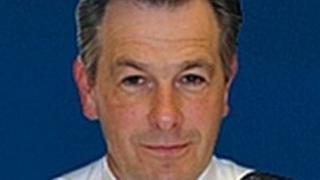 Cumbria Police says cuts to its officer numbers is "inevitable" as the force faces further budget savings of £10.4m.
Chief Constable Jerry Graham said the force was reviewing a number of areas in order to save the money by 2017/18.
One option would see Neighbourhood Policing Teams reduced from 10 to three to reduce management costs while keeping more officers on the street.
Mr Graham said although 75% of the costs were on staffing he was "focused" on protecting frontline policing.
Other areas being reviewed include shift patterns and the deployment of police community support officers (PCSOs).
Mr Graham said: "Where appropriate we will be undertaking public consultation and will be listening to the views of local people.
"Change is required due to budget cuts, but I am focused on protecting frontline policing as far as possible.
"I will continue to work hard to keep Cumbria one of the safest places to live, work and visit, and provide the best possible policing service we can afford."
If the Neighbourhood Policing Teams throughout the county are restructured, it would see the four teams in the north, three in the west and three in the south reduced to one in each area.
Police and Crime Commissioner Richard Rhodes said: "There are particular challenges for a largely rural county such as Cumbria... smaller forces based in rural areas are vulnerable.
"The chief constable and I remain totally committed to trying to retain an effective and independent police force in the county and these proposals are designed to achieve that."
Savings of more than £14m have been made over the past two years from the force's annual budget of about £100m.