Tiger death zoo keeper Sarah McClay 'suffered deep wounds'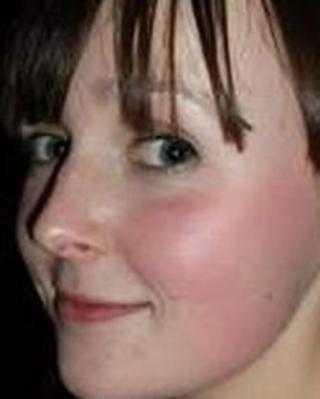 A zoo keeper who died after a tiger mauled her at work suffered deep puncture wounds to her neck and body, an inquest has heard.
Sarah McClay died after the attack by a male Sumatran tiger at South Lakes Wild Animal Park in Cumbria in May 2013.
The jury in Kendal heard Ms McClay, 24, had abrasions to her body, suggesting the tiger dragged her along the ground.
Her mother said working at the animal park near Dalton in Furness had been her daughter's "dream job".
'Defective bolt'
Fiona McClay, from Linlithgow, West Lothian, said her daughter was a happy person who liked animals and saw it as a "privilege" to work with big cats, despite not having "a particular affinity" with them.
She said: "She was a meticulous person to the extreme. She would never just do something. She always wanted to do it a little bit better."
Mrs McClay said her daughter would "100%" not have wanted the tiger to have been destroyed in response, despite some calls in the media for that to happen.
Barrow Council's senior environmental officer Owen Broadhead said he and the police found a defective door bolt in one of the internal doors in the tiger house immediately after the attack.
However, he told the jury the bolt could have been damaged during the emergency services' response.
The inquest jury will visit the zoo on Tuesday, before hearing from witnesses including staff and visitors.
The inquest is expected to conclude on Friday.