Stainburn and Southfield schools new academy sponsor found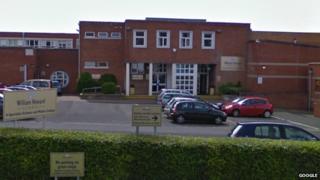 A school in Cumbria has been revealed as the sponsor for a new academy that will form following the closure of two other schools in the county.
Stainburn School and Southfield Technology College in Workington, which were put in special measures last year, will be replaced by a purpose-built academy.
William Howard School, an academy in Brampton, will sponsor the new school.
The two struggling schools will close in August 2015.
The decision to appoint the sponsor was made by the Department for Education.
'Providing continuity'
William Howard's head teacher, Lorrayne Hughes, has been on secondment to the two Workington schools since February, overseeing them as executive head teacher.
Cumbria County Council said its preferred sponsor had been the Lakes Academy Trust.
But councillor Clare Feeney-Johnson, the cabinet member for schools, added the decision would provide "continuity" and recognised the "excellent work" Ms Hughes and the staff had done this year.
Ms Hughes said she was confident William Howard would "ensure the new academy in Workington is a great success".