United Utilities spends £100k on polluted Cumbria rivers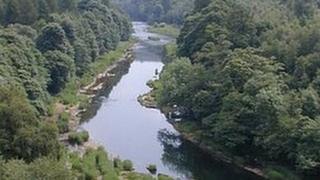 More than £100,000 is to be spent trying to clean up pollution in rivers across Cumbria.
The River Irt, the Lower Eden, River Derwent and Esthwaite Water will undergo treatment thanks to a grant from United Utilities.
The South Cumbria Rivers Trust will get £60,000 to tackle sediment in the Esthwaite Water.
The rest of the money is being shared out among community projects including the Edens River Trust.
It will spend its grant of £13,340 to help communities in the Lower Eden valley pinpoint and tackle the causes of poor water quality and improve habitats for fish.
United Utilities manager Paul Henbrey said: "They might look lovely, but only just over a quarter of England's water bodies are classed as "good" or better when it comes to water quality.
"We spend millions on our sewers, but there is only so much we can do alone. Other sources of pollution outside our control are becoming more and more important."