Beacon Edge Nursing Home: Care worker 'disgusted and ashamed'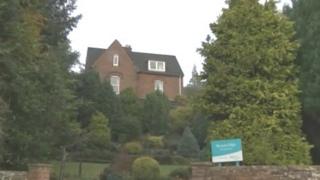 A care worker accused of assaulting an elderly woman at a care home in Cumbria says he is "disgusted and ashamed".
William Bowman, 22, is accused of sexual activity with a person with a mental disorder after he was photographed looking up the nightdress of a 96-year-old woman with dementia.
The prosecution said this amounted to "sexual touching", which he denies.
He told the court his behaviour was "unacceptable", but he was simply checking she was "changed correctly".
Mr Bowman told Carlisle Crown Court he had "never" touched the woman in a sexual manner.
He said: "I'm disgusted and ashamed of myself for it. It was just silly photos of each other to start off with and it just spiralled and spiralled and spiralled and got worse."
Restrictions have been lifted so it can now be reported that Mr Bowman has already admitted eight counts of ill treatment and neglect at Beacon Edge Nursing Home, Penrith, committed between January and June 2013.
He will be sentenced along with two other workers, Claire Strong, 20, and Chevonne Benson, 23, both of Penrith, who also admitted charges of ill treatment and neglect.
The trial continues.