"Degenerate artists" commemorated at candlelit Lake District event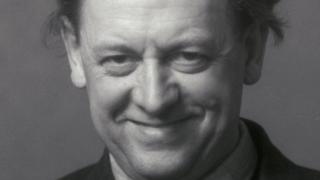 Artists declared "degenerate" by Hitler have been commemorated at a candlelit memorial in the Lake District.
More than 200 names were read out on Saturday at an event marking the birthday of influential German-born Kurt Schwitters.
Each year artists, curators and visitors assemble at the Entartete Kunst memorial garden beside the Merz Barn in Langdale.
Mr Schwitters made the Lake District his final home after fleeing the Nazis.
As one of the so-called "degenerate artists" persecuted in Germany, he fled to Norway and then Britain.
Mr Schwitters lived in London before moving to Ambleside in the Lake District with his girlfriend.
He died in a pauper's hospital in Kendal in 1948 after starting his last installation at the barn in Langdale, but has been credited with inspiring modern-day artists such as Damien Hirst and Antony Gormley.
Entartete Kunst is German for degenerate art. The Nazis held exhibitions of modern art in the 1930s to ridicule it.