University of Cumbria students face two-hour commute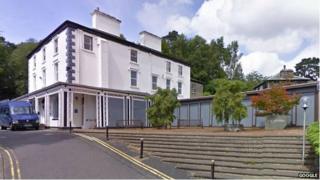 Students at the University of Cumbria are spending at least two hours a day travelling to and from campus, after being put in accommodation more than 30 miles away.
The university has sold some of its accommodation in Ambleside and plans to replace it are behind schedule.
Some students at the Ambleside campus have been placed in halls in Lancaster.
One student said she felt "let down". The university said the situation was "improving, but not an ideal one".
Lucy Deans, an animal conservation science student, accused the university of leaving it too late to tell her it could not house her in Ambleside.
"Me and three friends had been hoping to live in Ambleside together," she said.
"We were very shocked and felt quite let down. We didn't find out until June of this year."
'Taking longer'
She said they searched for private accommodation around Ambleside, but were unsuccessful, so agreed to live in university halls in Lancaster.
The quickest bus service between the two places, she said, takes an hour, but only runs once a day in each direction. Other services take two hours.
The university has provided free bus passes for those inconvenienced.
Janet Whitworth, senior operations officer at the university, said: "Those [properties] we've sold off weren't suitable or economic to maintain as student accommodation."
She said a planning application for new accommodation was "taking longer than we hoped".
She said fewer than 40 students were affected by the problem and the university was working with private landlords to make more housing available.