Wigton rapist sentenced for 'terrible attack'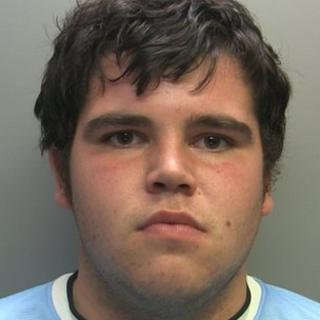 An 18-year-old who raped a young woman in what Cumbria Police described as a "terrible attack" has been handed a seven year sentence.
The victim, also 18, was waiting for a taxi in Wigton on 7 September and was led to believe her attacker had a knife when he took her to a secluded area.
Glen Threlkeld, from Waver Lane, Wigton, admitted rape.
The judge at Carlisle Crown Court also placed him on the the sex offenders register indefinitely.
'Concoction of lies'
Det Insp Mike Brown, of Cumbria Police, said: "Threlkeld preyed on a young woman making her fear for her life.
"The victim is still dealing with the trauma caused by this terrible attack.
"She has been extremely brave throughout the whole process and hopefully the sentence imposed will help her recovery.
Isla Chilton, from the Crown Prosecution Service North West, said: "Glen Threlkeld has today been given a significant prison sentence where he can no longer pose a risk to females in society.
"When questioned by police he made up a concoction of lies, he made up several versions of events whereby he could not be responsible for the rape.
"However when faced with the overwhelming evidence against him, including DNA evidence, he was left with no other choice but to plead guilty to the charges he faced."