Cumbria County Council parking charges u-turn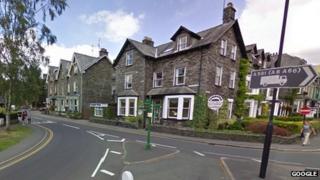 Plans to make motorists pay to park on the street have been scrapped by a council months after it approved them.
Cumbria County Council originally said the measure, which would have applied to a number of areas, was necessary to recoup the costs of parking enforcement.
But it has now thrown out the idea, citing enforcement difficulties, legal issues and public opposition.
Opponents of the move have have welcomed the u-turn.
The plan was to introduce parking meters in shopping streets and some residential areas in Carlisle, Penrith, Kendal, Barrow, Workington, Whitehaven, Maryport, Keswick, Cockermouth, Windermere and Bowness and Ambleside.
The council's cabinet gave the proposal the green light in May, despite public opposition, which included petitions and demonstrations.
Keith Little, the Labour councillor responsible for highways and transport, said it was "the right decision in the light of the findings of the consultation process".
Julie Clifford, who runs a gym in Carlisle and opposed the plans, said: "I'm ecstatic. I am absolutely over the moon.
"I do believe that if you fight for something that's right and enough people get together, then this is the outcome."