Coniston copper mine preservation bid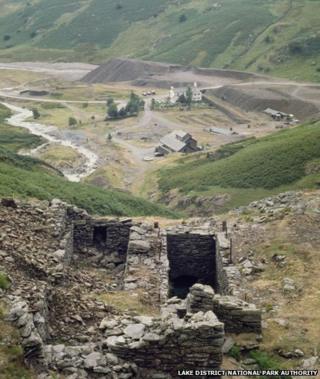 A copper mine backed by Queen Elizabeth I has applied for conservation funding.
Plans to preserve the Coniston workings in Cumbria have passed the first stage of a bid for over £400,000 from the Heritage Lottery Fund.
Copper was mined at the scheduled monument until the 1950s.
Lake District National Park Authority heritage adviser Eleanor Kingston said despite the magnitude of their industrial importance, the workings were at risk of dereliction.
The authority has been awarded £16,000 to fund a full grant application. A final decision will be made next summer.
Chalcopyrite, a copper iron sulphide often known as Fool's Gold, was used for 16th century weapons, coins and ships' hulls.
German workers were brought to Coniston by Queen Elizabeth I to extract it.