Ayside cheetah enclosure 'should be refused'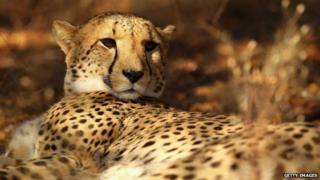 An enclosure for three cheetahs at a South Cumbrian tourist attraction should not have been built, Lake District planners have said.
The building at The Predator Experience at Ayside near Newby Bridge was erected without approval because the cats came sooner than expected, the owners said.
Objectors said the attraction, which at first only housed birds of prey and wolves, was "becoming a zoo".
They said the pen was an "eyesore" and the cats posed an "unacceptable risk".
Supporters said the business had boosted the local economy and believed safety fears were unfounded.
The Lake District National Park Authority is being advised to refuse retrospective permission, not for safety reasons but because the structure is "prominent and incongruous".