Cumbria gun amnesty nets 72 weapons in first week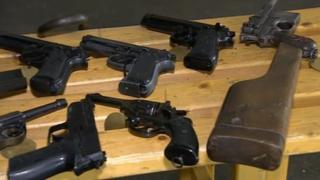 More than 70 firearms have been handed in to Cumbria Police during the first week of an amnesty.
The 72 weapons include nine pistols, 17 shotguns, 12 air weapons, 11 rounds of ammunition, eight rifles and two revolvers.
Ch Insp David Bosson said each firearm was one less "that could fall into the hands of a person with criminal intentions".
The amnesty follows changes to firearms legislation in July.