Wainwright Society announces 2015 charity beneficiaries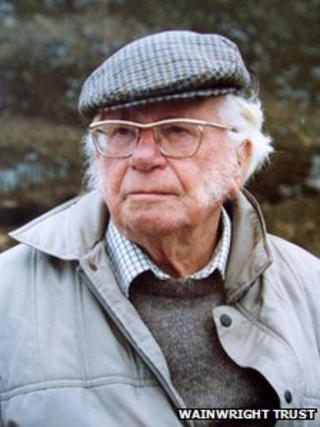 A society which keeps fell walker Alfred Wainwright's memory alive has announced its beneficiaries for 2015.
Money the society raised will be given to two animal charities which Mr Wainwright supported.
Mr Wainwright, who died in 1991, was a significant figure for Cumbria, compiling drawings of 214 fells over 10 years of exploration.
The Wainwright Society was formed after his death to keep alive the things he promoted through the guidebooks.
The funds will be divided between Animal Rescue Cumbria (Arc) and the Lake District Mountain Rescue Search Dogs Association (LDMRSDA).
Arc, formed in 1972, later recruited Mr Wainwright and his wife Betty.
The society is also supporting LDMRSDA by helping replace training radios used by dog handlers.