Copeland Council faces £4.5m budget cut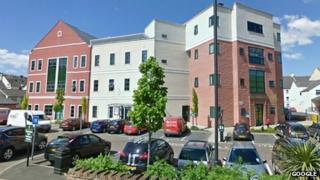 A council is facing a budget cut of up to £4.5m having already made savings of £6m over four years.
Copeland Borough Council said government funding changes had left a shortfall of £1,484,000 in 2015-16.
Council finance portfolio holder Gillian Troughton said a further £3m needed to be saved in the following financial year.
"This further £3m of savings will put the essential services provided by the council at risk," she said.
After consultation with residents, proposals include making office accommodation savings, sharing services with other councils, increasing recycling and reviewing council service delivery.
The authority also plans to review season parking fees and charges for replacement rubbish bins and additional garden waste collection.
A final decision on cuts will be made in February.