Cumbria Police to lose 155 frontline officers in £10.8m cuts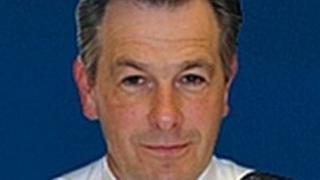 Cumbria Police is to lose more than 150 frontline officers as it faces £10.8m of funding cuts.
The number of civilian staff members could also be reduced by 154, down from 654, as the force tries to save the money by 2017/18.
A report to the Police and Crime Panel reveals officer numbers will be reduced by 155 posts from 1,132 to 977 by 2019.
Labour MP for Copeland Jamie Reed, said people in the county were "very concerned" at the proposals.
Chief constable Jerry Graham announced in September that the force was reviewing a number of areas in order to make savings.
The report states £4.3m will be saved from the budget by cutting 155 front line officers and making more use of police community support officers (PCSOs).
The report added an establishment of 977 posts was "close to the minimum level" of officers needed to police Cumbria, irrespective of crime levels.
Mr Reed said: "The safety and security of my constituents always comes first and the government can't allow this to be put at risk by shrinking the Cumbria Constabulary.
"Our police service is one of the most consistently effective and successful in the country. Nationally, we should be looking at how we replicate this success, not throwing frontline police officers out of work."