Tributes paid to Brian Rooney after fatal A595 crash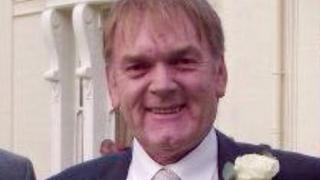 Tributes have been paid to a Cumbrian man who was killed in a road crash last week.
Brian Rooney, 62, of Thornhill, Egremont, was driving a Renault Laguna which was in collision with a road maintenance vehicle on the A595 between Moota and Cockermouth on Tuesday.
The father of three was described as a "loving and dedicated husband".
Mr Rooney had worked in a number of roles on the Sellafield site for more than 35 years.
His family said: "He loved life, his family and his friends. He was a very special man loved by all who knew him.
"He played an enormous part in all of our lives and there will always be a huge void which will never be filled.
"We as a family are struggling to comprehend what has happened. He meant so much to us."