Family of Alan Hill pay tribute after fatal crash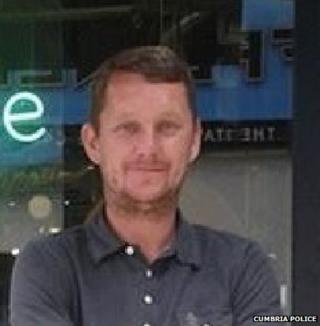 The family of a Cumbria bricklayer who died in a collision between his van and a minibus on the A66 have paid tribute to him.
Alan Hill was pronounced dead at the scene after the crash at Sanford near Appleby at 18:45 GMT on Saturday.
His family said the 38-year-old from Kirkby Stephen was a "devoted father, brother and son".
The minibus driver and a passenger are both in hospital after suffering serious injuries.
In a statement, Mr Hill's family said: "Alan will be sorely missed by his family and friends. He played rugby at Appleby Grammar School and also for Kirkby Stephen."
Mr Hill was driving a Vauxhall van on the A66 towards Brough when it was in collision with a Renault Master minibus travelling in the opposite direction.