Cumbria Police digitises paperwork and 'Victorian pocketbooks'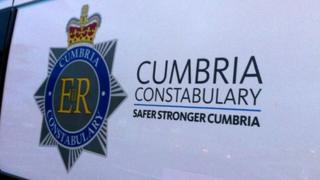 Cumbria Police plans to digitise its paperwork from the first stage of note-taking to the completion of case files.
Documents will be sent to solicitors, the Crown Prosecution Service and courts via computer.
Restructuring the criminal justice unit, which processes documentation, would save the force £625,500 and 25 civilian jobs would be lost, it said.
Critics have questioned how effective and secure the new system will be but the force said it would be safer.
Temporary Assistant Chief Constable Steve Johnson said it was already transferring some information via computer and their secure systems had not been breached.
'Prime target'
"There is an inevitable move towards modernisation and digitisation and we can't hark back about the Victorian pocket notebooks," he said.
"We have to move with the times but we also have to meet the challenging times of reaching the financial targets, to make sure that we retain a Cumbria Constabulary that is fit for purpose."
Some other forces and courts were already working digitally, he said.
Cumbria Police has to make almost £11m savings by 2018 but suggested digitisation would have happened anyway.
Carlisle solicitor, Chris Toms, said the new system would be a "prime target" for criminals with the resources to "fix the system".
But he accepted it was a "bit silly to produce three or four sets of paperwork and then post them out to three or four people when you can do it at the push of a button".