Study to boost case for Whitehaven relief road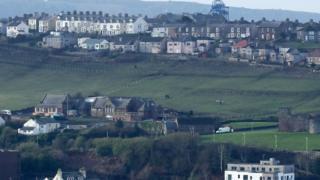 A study to provide "real evidence" of the need for a relief road for a Cumbrian town has been given the go-ahead by county councillors.
Councillors agreed £60,000 to fund a report into the scheme for Whitehaven, aimed at addressing the "real issues" of transport in the area.
The study will be carried out by consultants and last about six months.
Findings will be presented to Highways England. It is hoped they will result in government funding.
Cllr Keith Little, cabinet member for highways, said: "For anyone that lives in, or travels through, west Cumbria they'll understand why we want to make the case for a Whitehaven relief road.
"The limitations of the road and the significant traffic volumes cause real issues for people trying to travel in the county.
"The reality though is that this would be a major undertaking and the funding would have to come from national government.
"That's why this study is important - it will provide the solid evidence we need to present a convincing case for support."