Cumbrian prison cell drug dealer fails to reduce sentence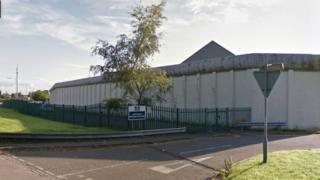 A man who ran an operation to sell drugs from his prison cell has failed in a bid to get his jail term reduced.
Patrick Michael White, 25, had told appeal court judges his 13-year term was too harsh.
White, of Egremont, Cumbria, had admitted conspiring to supply drugs valued at £900,000 and possessing mobile phones in prison.
Judges refused him leave to appeal, saying he had run a "large-scale drug supply and distribution operation".
'Centre of operation'
Judge Jeffrey Pegden QC, sitting at the appeal court in London, said White had admitted he was "running himself to exhaustion with the long daily hours he was having to put in to run the operation".
He had sourced drugs from Stockport, Manchester and Liverpool to be distributed in Cumbria, Carlisle Crown Court heard last year.
He was sentenced to 12 years for the drug offences and a further year for possessing the phones.
White argued the extra year should not have been added to the sentence, which he said was itself excessive for someone so young.
But Judge Pegden said he had been at the "centre of the operation" and the mobile phone offences "warranted a significant and separate sentence".