Polls open in Cumbria County Council election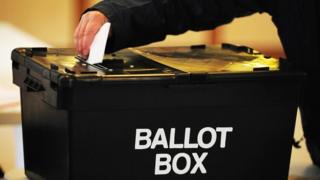 Voting is under way in polling stations across Cumbria in the local council elections.
All 84 seats are up for election at Cumbria County Council. No political party currently has overall control of the authority.
Polling stations open at 07:00 and close at 22:00 BST.
Once the polls close the count will take place overnight with a final result expected at approximately 06:00 BST on Friday.