Warcop common land MoD plans fought by campaigners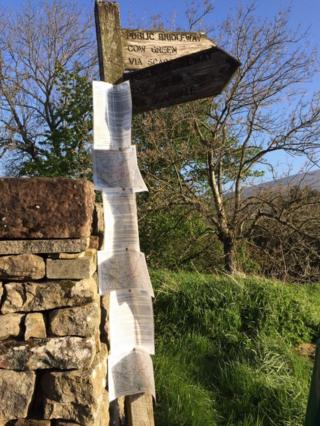 Campaigners are fighting a Ministry of Defence application to remove "common land" status from three Cumbrian fells.
The proposed move affects 11,000 acres at Hilton Fell, Murton Fell and Warcop Fell, used as part of the Warcop military training area near Appleby.
The MoD said the changes would not affect access to public footpaths.
Ian Brodie from the Open Spaces Society said, without common land status there would be no safeguards against future development of the land.
"They [the MoD] may want to, let's say for example, put miles of razor wire across the fell side to help with the training," he said.
Other opponents fear they may eventually be prevented from using the land at all.
The MoD used special powers to "extinguish" common land rights in the area in 2003, compensating farmers required to give up grazing.
In return, it agreed some new "rights of common" and public access.
It also agreed not to have the area taken off the commons register, an historical record, although the rights had been removed.
However, the Commons Act of 2006 revived defunct rights of any land still on the register, in effect reversing the MoD's "extinguishing" of those rights on the land.
In response the MoD issued a consultation document in 2012 on changes it believed would recreate the "substance" of its previous agreement.
However, opponents say having the land on the register - even without rights - gives it common use protection should the MoD sell it.
Cumbria County Council will make the final decision at the end of a current public consultation ending on 22 May.