Lake District Holocaust Project wins grant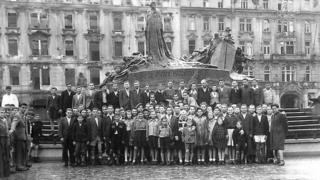 The Lake District Holocaust Project has won a £10,000 grant to expand its educational scheme.
The museum and archive tells the story of the care given in Windermere to 300 child survivors of the Nazi concentration camps.
Founder Trevor Avery said the money will be used to research the children's living conditions while in Windermere.
It will be also be used to research 100 years of "history that is of international significance," he added.
Mr Avery said there is also a wider interest about the wartime flying boat factory and its workers' huts which provided accommodation for the children, and Windermere's connection with the development of seaplanes.
The museum attracts about 40,000 visitors a year.