Carlisle drug dealer ordered to repay £4.18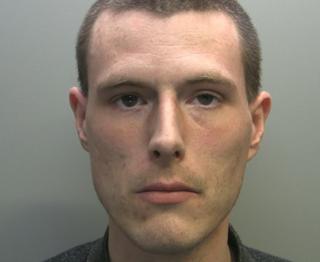 A convicted criminal who made thousands of pounds through a drugs ring has been ordered to repay £4.18.
Aaron Fuller, 36, was convicted in 2015 of conspiring to supply heroin and cannabis and jailed for 10 years.
Carlisle Crown Court heard Fuller, of Atkinson Crescent, raised £14,079.95 from his criminal activities.
Police officers trying to recover illegally obtained assets found he had just £4.07 in one bank account and 11 pence in another.
Judge Peter Hughes QC ordered the amount to be surrendered within 28 days.
His associates were previously jailed in September 2015.
Gary Duncanson, 54, was handed 20 years - later reduced to 16 years on appeal, and 49-year-old David Hales received seven years and four months, both for conspiracy to supply class A and class B drugs.
The court heard Hales, of Thirwell Gardens, Carlisle, had made £208,403.50 from his illegal activities.
He was found to have assets of £56,649.75 which must be surrendered within three months.
If he fails to do so he faces a further two years in jail.
Cumbria Police seized the county's largest ever heroin consignment from addresses in Carlisle while breaking up the £250,000 drugs ring.