Justice call for patient who killed herself after nurse affair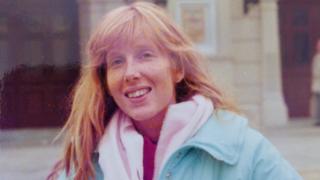 A man who says his sister killed herself after she fell pregnant following an affair with a nurse has said he wants justice.
Alison Bell died aged 25 in 1991 after having a relationship with the man at Garlands Hospital in Carlisle, where he worked and she was an outpatient.
The nurse was later sacked but no criminal charges were brought.
Alison's brother Tom Bell said he wanted to meet the man so he could "understand the damage he has caused".
Ms Bell first attended Garlands in 1987 and the following year she became pregnant.
The baby was terminated but the abortion and relationship, which then ended, were kept secret by the nurse and Ms Bell.
Her family claim the relationship and abortion contributed to her killing herself.
An inquest into her death returned an open verdict.
'System failed'
Mr Bell said the relationship with the nurse was revealed in 1999 with the man subsequently sacked.
Cumbria Police investigated in 2001 but the Crown Prosecution Service (CPS) said there was not enough evidence. to bring charges.
The case was reopened earlier this year and the nurse admitted the relationship but said he did not know it was illegal.
The CPS said although it was satisfied a crime had been committed, it was no longer in the public interest to bring charges.
Mr Bell said: "The system failed her.
"Someone had an inappropriate relationship with her, the result was a pregnancy termination and she had been left to deal with the aftermath of that without any support."
He said he wants his own form of restorative justice, where victims and criminals meet, involving the nurse.
Mr Bell said he had "no desire to ruin (the man's) life" but he wants the former nurse to "understand the enormity of the damage" he has caused.
Garlands closed in March 1999. A report in 2000 found "a whole systems failure" had allowed a catalogue of abuse of patients.
The Cumbria Partnership NHS Foundation Trust said it assisted the police investigation but the organisations responsible for mental health at the time no longer exist.
The full story can be heard on BBC Cumbria's Mike Zeller show from 07:00 BST on Thursday.