Diana's support was 'turning point' in landmine ban effort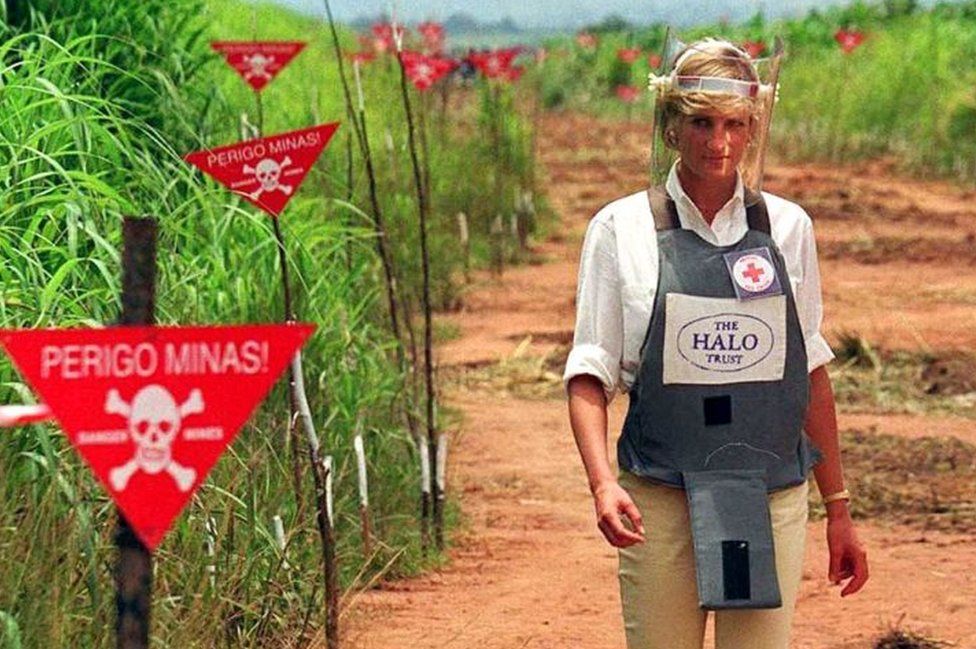 The founder of an anti-landmine campaign group says Princess Diana's support provided a "turning point" in the global effort to ban the devices.
Lou McGrath launched Mines Advisory Group (MAG) with his brother Rae in 1989, from Cockermouth, in Cumbria.
The princess made global headlines in January 1997 when she called for a ban on anti-personnel devices.
She then worked with MAG in the months before her death, on August 31 of that year in a Paris car crash.
Keen to support a global ban, the princess's representatives had contacted MAG, which led to a meeting at Kensington Palace.
Subsequently, she was in regular contact with the group and acted as a keynote speaker at a London event in June 1997.
Just over three months after her death, 122 governments signed up to the Ottawa Treaty, which aimed to eliminate the production and use of mines.
Speaking on the 20th anniversary of her death, Mr McGrath said: "It was tremendously important [to have her on board]. It was a turning point.
"The voice we had in the campaign brought forward the British government's resolve in signing up to the treaty and also international governments.
"We'd tried to push forward a ban on the use, production and export [of mines] and it was only when Diana decided to come on board that the British government declared a moratorium.
"We were then able to sign the mine ban treaty, although sadly that was after her death."
MAG was part of the lobbying coalition International Campaign to Ban Landmines, which won the 1997 Nobel Peace Prize.
The princess's call for an international ban had seen her attacked by politicians who claimed she was interfering with government policy.
Mr McGrath, though, defended her actions.
He said: "She'd been heavily criticised by MPs for being political, but actually governments of the world had agreed it was a humanitarian issue.
"Without her we couldn't have brought forward what was the fastest arms control treaty in the world."
Related Internet Links
The BBC is not responsible for the content of external sites.